My Football Scrapbook
Aug 22
"Colombia hizo un Mundial al nivel de la grandes competiciones de la FIFA y lo mejor que le podemos decir desde la FIFA a la organización, al gobierno y a su población, es que Colombia está preparada para hacer una Copa Mundial de mayores, pero deberá esperar al 2026" — Sepp Blatter sobre la organizacion del mundial sub-20 en Colombia 
(Source: colfutbol.org)
Jul 28
The slow-motion disaster of the food crisis in the Horn of Africa is truly horrifying. Last Wednesday the United Nations declared a famine in two large regions of Somalia; 3.7 million people, nearly half the country's population, are affected. The crisis is larger than just Somalia. Right now the devastating drought in the region means that more than 11 million people need food aid across Kenya, Somalia and Ethiopia. 

You can help by making a contribution through the Tumblr Dashboard or on the Somalia tag page, and we'll match your support up to $10,000. Proceeds will go to the United Nations World Food Programme.
Venezuela Qualifier Fixture
After their Copa America performance, Venezuela now get ready for the big show.  Cesar Farias side will have to come out of the gate rather quickly if their intention is to get to the World Cup for the first time ever.  
The Vinotinto will start out their World Cup journey heading to the altitude of Quito to face Ecuador on October 7.  They will then host a most-likely revamped Argentina side four days later.  
They cross the border to Colombia in November and will face Bolivia on their home soil. Venezuela will get their first bye on October 12th as that was the date when they were scheduled to take on Brazil.  As we all know, the Canarinha are automatically qualified for the tournament as they are the host nation.  
A quick start out of the gate will help the Venezuelans be well en route to the magical 24 points that will be needed in order to even have a shot at qualifying for the World Cup.  
Their second friendly match will take place in South Florida against Honduras at Lockhart Stadium. Remember that CONMEBOL get 4 automatic spots as well as a playoff spot (this is excluding Brazil) against the fourth place CONCACAF team.
Could this be a possible future showdown for a final spot in the World Cup?  
Jul 18
Are We That Bad With The Diving Issue?
Hearing Hope Solo talk about not having to go into "theatrics" to win a game made me feel bad for her.  She's not my saint of devotion in the goalkeeping cathedral, but if she was truly injured in today's final, then the concept of "cheating" is completely out the window.   

The goalkeeper is the one that has to be the most solid both mentally and physically. Sharpness is of the essence.  The position is also one full of nicks, hits, and some encounters where they will have their bodies exposed to some tough knocks. 

Although we know about her notorious penchant for the spotlight, I can't fully blame her for saying that.  

Maybe I am the wrong guy to talk about this, having played rugby during my college days.  

Our senses are so heightened to look for the foul or no foul.  Did he dive or didn't he? This is an unfortunate byproduct of what is wrong with the game.  

Have you been kicked in the shin?  Have you been stepped on?  Or better, yet have you been just grazed in the nether regions or even in the eye?  Uncomfortable to say the least.  

The human body does have something called referred pain, but in my years of studying massage therapy and sport medicine never did I hear of a case of a player getting hit in the stomach and feeling the pain go across his face.  Windburn isn't caused by an object coming within inches of you.

The problem for me here is how toxic has the "soccer media" been in blurring the ever-graying line between injury and theatrics here in the US?  Has questioning players about being actors gotten so bad that when a player is truly injured they refuse treatment?  

Obviously if you fall like you just were popped in the back with a semiautomatic rifle, if you do more than two twirls in the air and three on the ground, if your shrills are three octaves higher than your voice, then you are acting.  

Am I forgiving diving in the sport? No.  It's annoying.  It's just an easy way to try to get calls. It's a cop out.  At the same time, it frustrates me to see referees fall for the same divers week in and week out.  I thought that they prepared the way coaches, players, broadcasters do.  I thought that referees were as professional as the rest.  Seems like they do not prepare for games the way they should and they make the same mistakes over and over again.  

That in part is what is poisoning the waters.  

Diving, or should I say, averting is fine. 

So Hope, if you are truly injured, get treatment.  A real knock is not being "theatrical".   Quite the contrary.  If you have a rep of not going down, when the doctors do come onto the pitch, they know something is wrong.  It's not time wasting or gamesmanship.

Let's not kid ourselves, Hope Solo is not Bill Gaudette, so if she is ever hurt… it's not dirty tactics, it's about caring for your teammates and doing the right thing.  

I am just looking to worry about the well-being of the athlete in a game that I love, but unfortunately.. as César Luis Menotti said "has been taken away from us a long time ago." 

Talk me up on this one.  I need some help. 
Jul 01
Copa America Trophy On Display In Miami (update)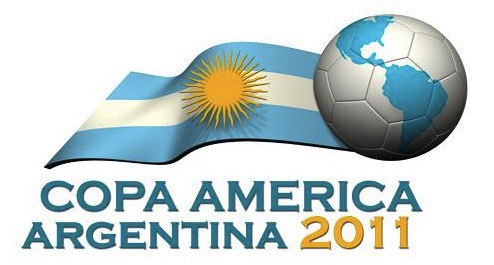 As we mentioned yesterday here the Copa America trophy will be in town. 
This is the press release that was sent out promoting the event. 
PRESS RELEASE
AUGUST 31, 2011- AVENTURA, FLORIDA
"America kicks off in Argentina on Friday, but South Florida residents and visitors will have a unique opportunity to view the soccer tournament's prestigious trophy this weekend at Aventura Mall. MasterCard Worldwide, Copa America's official card and preferred payment method, will display the trophy in Aventura Mall's Center Court from noon to 7 p.m. on Saturday, July 2, and noon to 4 p.m. on Sunday, July 3.
Guests will receive a complimentary photo with the trophy. Following a seven-month, 14-city journey throughout Latin America, the Copa America Trophy Tour, sponsored by MasterCard, will make its only U.S. stop at Aventura Mall. Since December, more than 130,000 people in countries such as Uruguay, Argentina, Chile, Colombia, Mexico and Peru have viewed and been able to take photos with the trophy. The trophy will return to Argentina Monday in time for the kickoff of the long-awaited tournament, which runs through July 24. The Copa America Trophy was originally donated to the South American Football Confederation (CONMEBOL) in 1916 by Argentina's Ministry of Foreign Affairs.
The trophy, which was crafted by a Buenos Aires jewelry shop at a cost of 3,000 Swiss francs, is silver with a wooden base and contains small plaques of each Copa America winning team. Twelve national teams from South America (plus Costa Rica and Mexico) will compete for Copa America. Soccer powerhouse Brazil is the two-time defending champion.For more information, visit www.ca2011.com" 
Please follow the goings on of this event via Aventura Mall twitter page.
Jun 30
Copa America Trophy On Display In Miami
Received an email from O'Connell Goldberg PR agency here in Miami stating that the Copa America trophy will be on display this weekend. 
I will have more information for this event that will be held at Aventura Mall tomorrow.  
Will also find out if there are other locations where it will be presented.   
Here is the tweet from Twitter
@AventuraMall Copa America trophy (presented by Mastercard) will be in our Center Court from noon to 7 p.m. 7/2, and noon-4 p.m. 7/3 http://ow.ly/i/dHMH
Jun 28
Uruguay's Final List For Copa América
Goalkeepers: Fernando Muslera (Lazio, ITA), Martín Silva (Defensor Sporting), Juan Castillo (Colo Colo, CHI)Defenders: Diego Lugano (Fenerbahce, TUR), Diego Godín (Atlético-ESP), Sebastián Coates (Nacional), Mauricio Victorino (Cruzeiro, BRA), Andrés Scotti (Colo Colo, CHI), Martín Cáceres (Sevilla, ESP), Maximiliano Pereira (Benfica, POR).Forwads: Alvaro Pereira (FC Porto-POR), Egidio Arévalo Ríos (Botafogo-BRA), Sebastián Eguren (Sporting Gijón, ESP), Diego Pérez (Bolongn-ITA), Walter Gargano (Napoli-ITA), Alvaro González (Lazio-ITA), Nicolás Lodeiro (Ajax-NED), Cristian Rodríguez (FC Porto-POR).Atacantes: Edinson Cavani (Napoli-ITA), Diego Forlán (Atlético-ESP), Luis Suárez (Liverpool-ENG), Sebastián Abreu (Botafogo- BRA), Abel Hernández (Palermo, ITA).
(Source: blogdiegolugano.blogspot.com)
Jun 27
Horrific First hand account AO Davis President on fan violence at the Gold Cup Final -
As the game went on we were pelted with anything you can imagine, at one point I was hit with a blowup sex doll. My friends were hit with coins, bottles and beer. One of the USA fans in our section got hit with a bottle flung in from who knows where and turned to a security guard to complain about the lack of action, the security guard stood up on a higher seat, towered over the man and screamed "Turn around and watch the fucking game!". I wish I was exaggerating, but Im not. Turning and looking up at the crowd all I could see between things flying at my head, were fights. I witnessed a USA fan walk past our section, face bloodied, barely walking, as if he was in a war zone trying to get himself to safety, finally a security guard spotted and helped him.

I don't want to be overdramatic or stereotype all Mexican fans for the violence of a few (and we know Americans can do violence, as well), but based on this and other first hand accounts I have heard from this game as well as others, the Rose Bowl is terrible in terms of security and ensuring fan safety, and I can't see how CONCACAF or US Soccer could justify holding any more games there (particularly US-Mexico games) after this.
Jun 25
Argentina Final List
Goalkeepers: Juan Pablo Carrizo, Mariano Andújar, Sergio Romero

Defenders: Ezequiel Garay, Pablo Zabaleta, Nicolás Burdisso, Gabriel Milito, Javier Zanetti, Nicolás Pareja, Marcos Rojo.

Midfielders: Esteban Cambiasso, Ángel Di María, Javier Mascherano, Lucas Biglia, Javier Pastore, Ever Banega, Fernando Gago.

Forrwards: Gonzalo Higuaín, Lionel Messi, Carlos Tevez, Sergio Agüero, Ezequiel Lavezzi, Diego Milito.
(Source: conmebol.com)