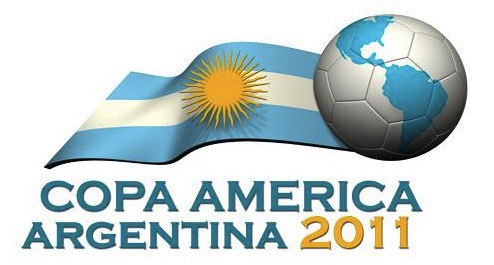 As we mentioned yesterday here the Copa America trophy will be in town. 
This is the press release that was sent out promoting the event. 
PRESS RELEASE
AUGUST 31, 2011- AVENTURA, FLORIDA
"America kicks off in Argentina on Friday, but South Florida residents and visitors will have a unique opportunity to view the soccer tournament's prestigious trophy this weekend at Aventura Mall. MasterCard Worldwide, Copa America's official card and preferred payment method, will display the trophy in Aventura Mall's Center Court from noon to 7 p.m. on Saturday, July 2, and noon to 4 p.m. on Sunday, July 3.
Guests will receive a complimentary photo with the trophy. Following a seven-month, 14-city journey throughout Latin America, the Copa America Trophy Tour, sponsored by MasterCard, will make its only U.S. stop at Aventura Mall. Since December, more than 130,000 people in countries such as Uruguay, Argentina, Chile, Colombia, Mexico and Peru have viewed and been able to take photos with the trophy. The trophy will return to Argentina Monday in time for the kickoff of the long-awaited tournament, which runs through July 24. The Copa America Trophy was originally donated to the South American Football Confederation (CONMEBOL) in 1916 by Argentina's Ministry of Foreign Affairs.
The trophy, which was crafted by a Buenos Aires jewelry shop at a cost of 3,000 Swiss francs, is silver with a wooden base and contains small plaques of each Copa America winning team. Twelve national teams from South America (plus Costa Rica and Mexico) will compete for Copa America. Soccer powerhouse Brazil is the two-time defending champion.For more information, visit www.ca2011.com" 
Please follow the goings on of this event via Aventura Mall twitter page.